Colocation:

Your

server

hardware

optimally

managed

-

centron

ensures

top

infrastructure!
Colocation at centron: Affordable & Scalable Server Housing in Germany
Rely on quality and security – Your equipment in professional hands. Your server hardware in the best hands. Benefit from excellent infrastructure.
Incomparably favorable and scalable server housing in Germany.
Secure access (transponder & key)
24/7 camera surveillance
24/7 on-site service
Redundant network
Juniper backbone technology
24/7 monitoring
DDoS protection
Early warning system
Uninterruptible power supply
No minimum contract period
30 days' notice at the end of the month
Bank transfer, credit card, PayPal, SEPA
Optional: AV contract
Matching:

add-on

solutions
Different security levels: Level 1 - Medium protection requirement, Level 2 - High protection requirement
Possibilities: Ex. Individual server parts, Hard disks, RAM, RAID controllers, network cards, etc.
Whole server / network devices
Installation via remote hands
Contact
Reset of devices, de-energizing, manual power disconnections
Single part exchange after sending spare parts or from spare parts stock
Installation and dismantling of servers and other devices on customer's order
Network cabling
Receipt of goods
Return of devices or single parts
Contact
Anyone looking for high-quality IT space will find what they are looking for with us. You too can benefit from our value-added services.
Fast connection
Our redundant fiber optic backbone with multi-carrier connection ensures you an external connection > 40 Gbit.
Failsafe
Thanks to the emergency power supply, diesel generator and two physically separate fire protection sections, your systems are always online.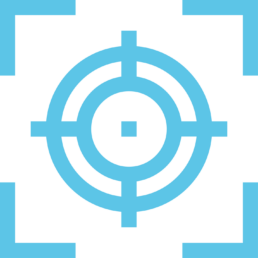 24/7 surveillance
Continuous camera surveillance, factory security, electronic and biometric access controls secure our data center.
24/7 access
Work on your server during our business hours - by arrangement, you can even get access around the clock.
Remote hands
All cloud computing resources and services are billed by the minute according to actual consumption. If you want to save pure capital and go long term, please contact our sales team.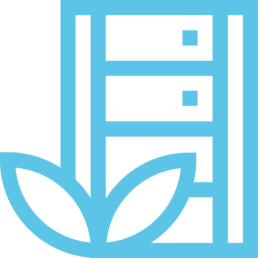 Green IT
We operate our energy-efficient data center with cold/hot aisle containment and outdoor air cooling with 100% green electricity.
The

security

of

your

data

is

our

top

priority
In addition to our own rigorous safeguards, centron adheres to the published standards listed here.
Frequently

Asked

Questions