Multi-Zone

High

Availability
Ensure mission-critical applications stay up and running.
Use centron to automatically replicate data across geographic areas — and across multiple clouds — to ensure your mission-critical applications continue to run under almost any circumstance.
Upgrade the availability of your infrastructure with centron's High availability Feature
High

availability

for

mission-critical

applications
The only failover solution you need. Protection against ransomware and other malware.
Secure your managed server 100% against outages and unwanted downtime!
Why

it

is

important

-

and

why

you

need

it.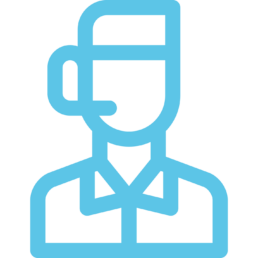 Keep mission-critical apps up and running
On-premises and off, automatically replicate data across a metropolitan area network to ensure your mission critical applications stay running in almost any circumstance.
Dedicated resources,secure encryption
centron is built with security in mind. Your data is stored on dedicated hardware, and protected with in-flight and at-rest encryption. Also, because you manage your keys, only you control access to your data.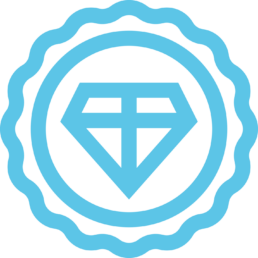 Get more for less
centron delivers all the power of enterprise storage without the complexity. Free resources for strategic initiatives with fully-managed, pay-only-for- what-you-use model that reduces your costs and management burden.
Pay-as-you-go
No big up-front costs. No commitments required. No more storage upgrade, replace, or migration. Use centon for an hour, a month, a year, or forever, and get the same low-cost, high-touch service.
Reliability by means of VM replication
Replication to a second centron environment
Time offset 15 minutes
Retention of 15 data statuses
Protects against software irregularities due to different time states of the virtual instances
Get started
For those who want to be on the safest side there is
Failover protection using Microsoft Storage Spaces
Highly available storage volumes across multiple cloud nodes
Real-time mirroring of all data for maximum availability
Highly reliable protection against hardware failures
Can also be booked in combination with cProtect
Get started
Guaranteed reliability at a low price
centron

cProtect

features
Benefit now from the advantages of our in-house failover service.
Fast replacement
Thanks to Hyper-V technology, the replacement server reacts within a heartbeat and takes over the work of the failed server.
Absolutely safe
The Tier 3 centron data center offers AEC-4 standard, is ISO 27001 certified and exceeds the German data protection regulations.
Inexpensive
More protection is not possible: From only €39 per month you get absolutely reliable failure protection for your managed server.
15+1 fuse
The failover server immediately takes over the services of the failed system. You can also choose from 15 backup levels.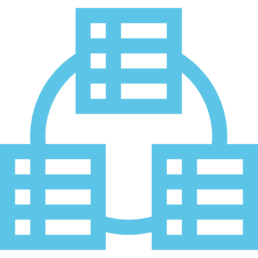 cProtect Private
Stay in your own ecosystem: simply mirror your systems crosswise with two dedicated centron managed servers.
Ransomware Protection
Optimal protection against ransomware and cryptotrojans: Simply rewind your server to a status (up to 24 hours) before an attack occurred.
With cProtect we offer you a simple, inexpensive and reliable failover solution as well as protection against ransomware and other malware. Secure your managed server 100 percent against failures and unwanted downtime!
No

additional

investment

needed
No additional hardware purchases or software licenses are required to protect your systems and services with cProtect. Simply work with your usual application structures. Use cProtect in combination with a virtual or dedicated centron managed server. Based on Hyper-V, our technicians create an image of your system for you, which is compared and updated every fifteen minutes during operation.
100%

protection,

0%

additional

CapEx
This makes it possible to restore system statuses that are up to 24 hours in the past. This also offers optimal protection against ransomware, cryptotrojans and other malware. If the original system crashes, the reserve system kicks in in a matter of seconds. This extremely efficient disaster recovery process ensures you an absolutely reliable redundancy of your systems.
Frequently

Asked

Questions