Backup

strategies

by

centron:

Optimal

protection

for

sensitive

data

-

Always

ready

for

emergencies
Stay calm, even when the unforeseen happens. Disaster recovery for companies, so that your company retains freedom
of action and is well protected in the event of an emergency.
The typical business handles a variety of data, some of which are essential for maintaining business operations. Therefore, data needs to be backed up in a form that allows for quick and simple restoration in the event of a calamity (disaster recovery).
The advantages are clear: customers have almost continual availability thanks to low downtime, which increases consumer confidence and enhances the company's reputation. Additionally, the business keeps the initiative, and financial losses are kept to a minimal. Not to mention, businesses frequently need to maintain accounting and financial data to comply with local, national, or international legislation.
Installing a comprehensive system to back up your business data that permits quick recovery whenever necessary will help you as an entrepreneur avoid many hazards.
Learn more
To keep your systems running
Business

continuity

and

disaster

recovery

techniques

are

related.
Business continuity management, in its broadest sense, refers to any actions taken to guarantee that extreme or emergency conditions (such as power outages, pandemics, or natural catastrophes) interfere with a company's operations as little as possible and that activities are quickly resumed. Disaster recovery plans specifically mention restoring IT systems and stored data quickly in this context.
Learn more
Disaster recovery, however, is only effective if you develop a strategy for backing up your data so that it can be recovered as easily as possible in the future
You

should

consider

the

following

issues

among

others
How long can you tolerate a system outage before it becomes a business-critical situation?
The complete failure of the IT systems for just a few hours might result in a loss of sizable income for large worldwide retailers. An outage lasting several hours or days could not have as much of an impact on websites with relatively modest traffic.
The ideal area to keep data backups is (external hard drive, network drive or the cloud etc.) The storage frequency can vary greatly from one company to the next. Nevertheless, since the cloud provider is in charge of supplying the most recent hardware and software and assuring compliance with pertinent standards, cloud data backups are perhaps the most adaptable and practical alternative.
You have a variety of backup options
What

backup

options

are

available,

and

how

should

they

be

used

optimally?
The one that best meets your demands will mostly depend on how frequently your datasets change.
The several backup strategies are combined: after a full backup, incremental or differential backups can be carried out.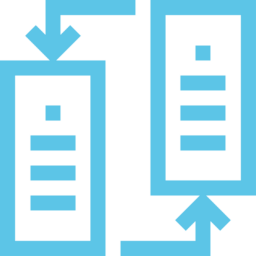 Full backups
Your full data library is always included in this backup technique. The most storage space is needed for it. The individual backup intervals will be longer just for this reason.
Differential backups
Only data that has changed or been added since the most recent full backup is copied using this kind. Comparatively speaking, it uses a lot less capacity than a full backup. As a result, shorter backup intervals are feasible. It is possible to delete a specific restore point without impacting others.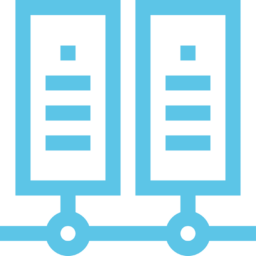 Incremental backups
Only the data that has changed or been added since the previous full or incremental backup is copied in incremental backups. Systems and data can be restored using a full backup as well as all incremental backups. Due to the method's minimal storage space requirements, very frequent backup intervals are both reasonable and feasible.
Because this is the way to do it
Offline,

online,

and

hybrid

backups

on

backup

media
Offline backups, such as those stored on internal network devices or hard disks, offer the benefit of remaining on-site and being less susceptible to outside threats.
The drawback: a fire at the headquarters may also damage any media that were housed there. Theoretically, external attacks are more likely to target online backup media like the cloud and others, but cloud computing providers have developed excellent techniques for protecting your data, particularly in Germany with its stringent data protection standards. Geo-redundancy and multi-level data center security principles are just two examples of these techniques.
A hybrid solution employs both types of backup: if you store the dataset you're working with off-premises, you'll be ready for anything that comes up.
Backup Whitepaper
Get

in

Touch

with

Us

Today!
Whether you have questions, feedback, or need assistance, our team is here to help. Simply fill out the contact form below, and one of our dedicated representatives will get back to you promptly.