Disaster

Recovery

with

centron:

Reliable

solutions

for

operational

restoration

in

emergencies
Efficient Disaster Recovery with centron ccloud³: Minimize Downtime Risks
Well-prepared in case of emergency – Quickly return to normal operations. Ensure efficient protection and the ability to act.
The

downtime

risk

under

control
Protect your IT infrastructure effectively against technical or human failure, accidents or deliberate damage.
For your disaster recovery action plan, centron ccloud³ provides the ideal platform.
Your customized recovery strategy and the reliability of our cloud architecture will bring your business
back online in minutes, even in the event of a serious incident.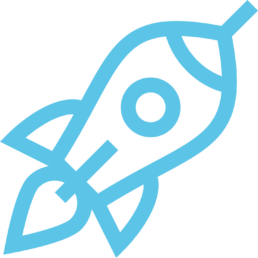 More efficient than an in-house solution
Disaster recovery in the centron ccloud³ eliminates the costly purchase of additional hardware and the ongoing administrative burden of redundant recovery infrastructure in-house. Plus, an on-site incident can't jeopardize your business.
More economical than a colocation model
Disaster recovery costs are also significantly lower in a cloud-based environment compared to a colocation solution, which requires you to rent hardware and use administrative services.
Transparent cost model
Using the centron ccloud³ as a disaster recovery target offers the advantage of precise predictability. A per-minute billing model creates transparency and is easy on your budget.
Comprehensive services
centron ccloud³ takes over the complete maintenance of the hardware and hypervisor platform. With free 24/7 enterprise-level support, you relieve internal resources and can count on a stable infrastructure at the same time.
Maximum fail-safety
Everything you need for your disaster recovery strategy: virtually unlimited storage and compute capacity, low data center latency, redundant network uplinks, DDOS protection, and Infiniband-based SDN for automatic compensation of failed network components.
Fully-managed recovery solutions
Fast,

resource-efficient

implementation
Step-by-step to the disaster recovery infrastructure
The

recovery

environment

is

set

up

in

defined

steps.
Provision of a high-performance network connection (e.g. VPN, dedicated line.
Basic installation of the servers.
Automatic replication of all content between the source system and the target system in the cloud.
Cost-efficient platform, scalable resources.
From a technical perspective, the cloud disaster recovery site does not need to be maintained at identical scale.
CPUs and RAM are flexibly scalable and can be expanded as needed in an emergency.
This saves costs in the long term.
Learn more
Data

replication

without

long

downtimes
Data replication is performed automatically without extensive format conversions of virtual hard disks; source and target systems can use different hypervisor technologies. Long downtimes or complex failover and failback mechanisms are eliminated.
Independent

of

hardware

&

software

platforms
Thanks to the agent-based approach, the architecture is completely independent of the hardware and software platform used, allowing you to replicate transparently between different on-premises and cloud platforms.
In minutes, services affected by failure are restored – with consistent performance. This extremely fast recovery is ensured by the centron ccloud³. Compute Engine in combination with software specialized in disaster recovery scenarios.
Structured

disaster

recovery

plan
If you need to recover your system quickly in an emergency, you need fine-grained documentation of the procedure. A structured service recovery guide relieves the burden on staff and prevents wrong decisions.
Get

in

Touch

with

Us

Today!
Whether you have questions, feedback, or need assistance, our team is here to help. Simply fill out the contact form below, and one of our dedicated representatives will get back to you promptly.