The

centron

ISO

27001

data

center
As an international, owner-managed company based in Hallstadt, centron is the right partner for outsourcing your IT. In our data center we offer you high-quality data center space with quality branded hardware and top IT infrastructure on a total of 600 m². Your data – whether on servers, as a backup, storage or in a cloud environment – is in good hands with us.
Data protection and data security are practiced at centron and are more a matter of course than a legal obligation. This is also reflected in the strict access protection measures in our data center. N+1 air conditioning, uninterruptible power supply and multiple redundant line connections make centron your reliable full-service IT provider.
Managed servers and managed cloud servers are our specialty.
Use our secure data center services in our ISO 27001 certified data center in Hallstadt / Germany.
Learn more
Experience

the

centron

data

center
Would you like to see our data center for yourself? No problem! Take a look around our company headquarters yourself with the help of our 360° panoramic tour – or just drop by.
To the Panorama Tour
The

advantages

at

a

glance
Our data center in Hallstadt near Bamberg is one of the most modern in Germany – and provides numerous arguments for becoming the new home for your enterprise IT.
24/7 surveillance with alarm security and burglary protection
Continuous camera surveillance
Multiple electronic access control
Biometric access control to the data center
Patrolling plant security
Two separate fire compartments
All servers are protected by high performance firewalls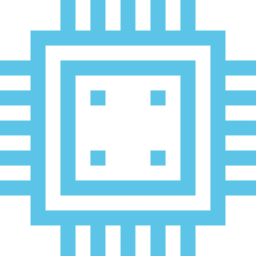 1.25 MW Redundant power supply
600 kW UPS emergency power system
1 MW backup generator
Permanent monitoring and optimization of energy consumption
Redundant fiber optic backbone with multi-carrier connection
Connection to the most important network nodes (e.g. De-Cix, N-IX)
Internet connection with up to 800 GBit, redundant over several routes
Internal networking of your servers 1/10/100 GBit
24/7 monitoring of all servers and network services
Air conditioning & refrigeration technology
Redundant 300 KW N+1 air conditioning
Conditioned outside air cooling
Energy-efficient cold aisle containment
Min. 3.5 KW air conditioning output per rack
Permanent temperature monitoring
Two physically separate fire protection sections
Early fire detection
Direct connection to the data center team and the fire brigade
ISO 27001 certification
ISO 9001 certified quality management
ISO 14001 certified environmental management system
Services according to GDPR
Custom certifications upon request