Managed

Cluster

at

centron:

Guaranteed

speed

&

availability

-

For

optimal

application

performance
Ensure business continuity with centron's backup and disaster recovery solutions
For websites and applications that must consistently perform at their peak. Maximum availability & speed of your apps as well as distribution to several fire compartments in the ISO 27001 centron data center
Next Level High Availability
If you run server systems with sensitive data, a high number of requests or essential cloud applications that need to be available at all times, you can't avoid cluster technology. Clusters give you high availability of 99.9 percent or more, true high-performance computing, and effective load balancing of incoming requests. Best of all, just like our managed servers, we take care of all maintenance, updates and security management for your cluster. In short: we ensure smooth operation so that you can concentrate on your core tasks.
Especially in the case of critical applications, a failure is usually very cost-intensive and can only be repaired with enormous effort. That's why it pays to use a solid cluster architecture right from the start in such scenarios. Which cluster type is best suited in each individual case depends on a variety of factors – the details make all the difference here.
Learn more
To keep your systems running
How

do

managed

clusters

differ?
In general, information technology refers to a network of several servers that act as one server to the outside world as a cluster. There are application scenarios for clusters in almost all areas and industries – such as database clusters, application clusters or e-mail clusters. More complex technology in particular, such as virtualization platforms, cloud computing or big data, is almost impossible to do without clusters. Clusters can be roughly divided into the following application categories:
High-Availibility-Cluster (HA)
High-Performance-Computing-Cluster (HPC)
Loadbalanced Cluster
Below we have compiled a number of sample configurations for you. In practice, however, it is always advisable to adapt a cluster to the requirements under real conditions. Our IT consultants will be happy to advise you and analyze your needs. In doing so, we draw on the wealth of experience gained from countless customer projects to find the perfect system for your application.
Learn more
To keep your systems running
Functionality

and

sample

configuration

of

a

managed

two-server

cluster
What

are

the

advantages

of

a

two-server

solution?
With a two-server solution as shown in the diagram, the operator benefits from more performance compared to a solution with only one server. This is achieved through the division of tasks within the managed cluster. While the web server processes all requests from the network, the database server simultaneously provides the corresponding data. Particularly charming: With this system architecture, the landscape can be expanded with additional resources at any time.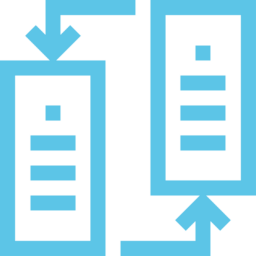 Performance
Two-server clusters offer you the best performance and speed even with high traffic and large projects.
Division of tasks
The web server processes requests from the network, while the database server provides it with the necessary data.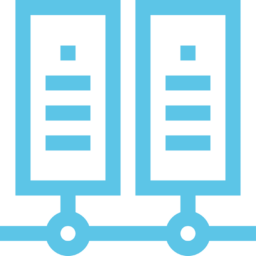 Flexibility
You don't yet know where the journey will take you? With a cluster, you have all the freedom you need to easily scale up - or down - as needed.
Maintain your systems' functionality
Functionality

and

sample

configuration

of

a

Managed

Loadbalanced

Cluster
What

are

the

advantages

of

a

managed

load-balanced

cluster

solution?
A load-balanced cluster ensures that the system load in your IT landscape is always optimally distributed. As a result, content and services are always available to your users. Even with very high request volumes, extremely short access times can be achieved. Load balancing also increases security against outages, as the traffic of a server that is working slowly is automatically forwarded to another server in the cluster.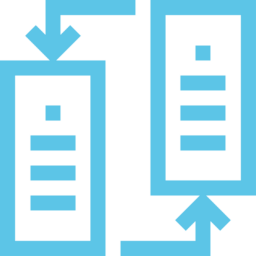 Individual Clusters
Depending on the deployment scenario, you have a wide variety of requirements for your IT infrastructure. We design your cluster so that it works optimally.
High Availability
We design your managed cluster so that all components are redundant. Your data and services thus always remain highly available.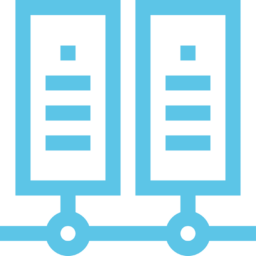 Independent
Our load-balancing solutions are scalable as required. You decide yourself on the level of data security and availability.
Um Ihre Systeme am Laufen zu halten
Functionality

and

sample

configuration

of

a

managed

failover

cluster
What

are

the

benefits

of

a

failover

cluster

solution?
A failover cluster is the ultimate in IT when it comes to reliability and system availability. Such IT landscapes ensure high availability for particularly important applications and services. If a node within the cluster fails or has a problem, another system takes over the workloads during operation. This means that there is no downtime. Maintenance work can also be carried out without downtime.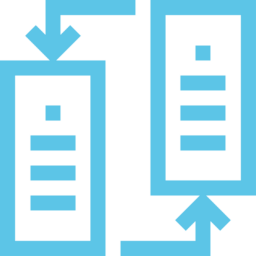 Reliability
If a server fails, its work is reliably taken over by another node in the managed cluster without downtime.
Active-Active Cluster
With this type, your services are run in parallel on all existing nodes. If a fault occurs, another node simply takes over.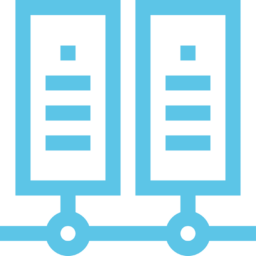 Active-Passive Cluster
With this type, the slave servers are subordinate to a master. In the event of a fault, the slave takes over, but otherwise remains inactive.
Whether you have questions, want to provide feedback, or need assistance, our team is here to help. Simply fill out the contact form below and one of our dedicated staff will get back to you in a timely manner.
Learn more