Stand

Out

Online:

Professional

Websites

with

Clickstorm

to

Accelerate

Your

Business

Growth!
Unlock New Opportunities with Effective Online Marketing Strategies
Tailored to your requirements
Perfect reproduction of your corporate identity
SEO-optimized
High usability
Responsive design
Constant high performance
Trained support
To our partner
As a digital business card, a professional homepage is indispensable nowadays. Anyone searching for a product or service asks Google. It is all the more important that you and your company do not get lost in the crowd, but stand out. Whether it's a small craft business, a restaurant, a medium-sized company, a dentist or a large enterprise: With an appealing web presence, we and our partner Clickstorm will bring momentum to your business and boost sales.
The

portfolio

for

a

perfect

appearance
Strategy, design, development and a stable infrastructure are the cornerstones of a successful homepage. We take care of the latter. We leave the creative part to our cooperation partner clickstorm. An experienced team of specialists takes care of your wishes from target evaluation to conception and development – so that your website is guaranteed to be a complete success.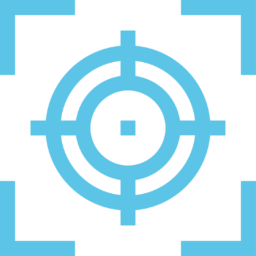 Strategy
Not all websites are the same. Which tools, which CMS or which architecture are used always depends on your requirements and expectations. A custom-fit analysis and development of individually optimized IT processes is therefore essential.
Design
The identity of a company is particularly reflected in its web presence. It acts as a figurehead and creates trust with the customer. Clickstorm therefore stages your brand according to all the rules of art: concise, user-friendly, distinctive - and of course responsive.
Development
Out-of-the-box solutions are available for many application scenarios. However, if you want to rely on a high-performance customized solution, you need a partner with specific know-how. Clickstorm therefore develops your individual platform together with you - stable, secure and flexibly scalable.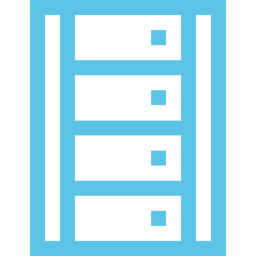 Operation
While our partner Clickstorm takes care of the face of your organization, we at centron do everything in the background to ensure that your website runs stably and reliably at all times. We keep your data exclusively in our ISO 27001 certified data center in Hallstadt near Bamberg - even exceeding the strict German data protection regulations.
Our

cooperation

partner:

Clickstorm
Clickstorm is a web agency from the media city of Leipzig. The main activities are the conception, design and development of high-quality corporate websites and online stores. Each project is individually coordinated also in terms of SEO and suitable for the budget. Clickstorm accompanies and supervises projects from programming to support and ensures ongoing quality. The Clickstorm team puts messages in an appealing form, suitable for CD and with high usability. And of course: also responsive.
To Clickstorm