The most agile cloud you can find. Scale resources up or down in seconds. Use the ccenter to deploy instances in GDPR compliant environments and enricht them with Premium Managed Services – so that you don't have to worry about your IT anymore.
All

in

the

specs

you

need

-

in

one

cloud
The

Compute

Engine,

an

ideal

choice
The Compute Engine is the ideal choice if you need a true alternative to a multi-cloud strategy or you want to combine on-premises applications with a public cloud to create a hybrid cloud. It offers transparent pricing, maximum data privacy in certified data centers, an unbeatable backbone connection, simple use thanks the Cloud API, and credible live vertical scaling.
Reliable

&

Secure.

Simple

&

Flexible.
It takes just a few clicks to create precisely the infrastructure you need. Pick the components that meet your requirements and scale your infrastructure up and down as you need it – down to a single core, at any time or on short notice. Automate your entire cloud infrastructure with the centron ccloud API.
The professionals on our team are eager to hear from you
Take

advantage

of

our

consultation!
Our cloud experts help you plan and carry out your cloud projects and are happy to offer advice on the architectural specifications for your virtual data center and concerns relating to interoperability with legacy applications. We would be happy to carry out a realistic proof-of-concept. Our cloud consulting services are always individualized, professional, and completely free. Additionally, skilled system administrators are on hand 24/7/365 to offer expert technical assistance for your cloud applications.
Book consultation now
Everything a cloud could offer: from data protection to 100% OpEx pricing. The ccloud has ist all!
GDPR compliant
The centron ccloud³ is 100% DSGVO compliant and delivers cloud resources to you according to the highest data protection principles.
No vendor lock-in
With our solutions and products, you do not enter into any vendor lock-in. centron offers you open source solutions which are not vendor controlled.
US CLOUD ACT protected
As a German cloud provider, centron is not affected by the US CLOUD ACT and does not conflict with the EU General Data Protection Regulation (GDPR).
No term
centron offers a transparent pricing model without fixed contract terms, suitable for your actual needs - and scalable at any time. But, if you should want it long term, we'll surely do that too.
Pay-as-you-go
All cloud computing resources and services are billed by the minute according to actual consumption. If you want to save pure capital and go long term, please contact our sales team.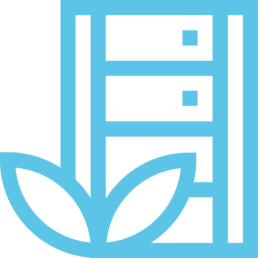 Green IT
centron represents a climate-neutral cloud platform and has been relying on a combination of renewable energies, energy-efficient hardware and software for years.
Frequently

Asked

Questions